gettex is a company that offers financial services and offers to trade on the stock exchange for bonds, ETPs, ETFs, and shares.
gettex is an electronic trading system for securities. It is managed by the public-law Bayerische Börse AG, i. H. operated by the Munich Stock Exchange.
The Börse München was officially founded in 1869, but its origins go back to the 1830s, when traders from Munich started meeting regularly to trade securities. It was closed during World War I, but reopened in 1918. In 1935 it merged with the stock exchange of Augsburg to form the Bayerische Börse. Finally in 2003 the name reverted to Börse München, to follow the convention to name stock exchanges after the city they are based in. It was moved from a palatial building at Lenbachplatz to Karolinenplatz at Brienner Straße.
gettex is a German stock exchange of Bayerische Börse AG for all types of investors – from retail investors to asset managers and institutional investors. gettex does not charge brokerage fees or stock exchange fees. Shares, funds, ETPs, investment and structured products are traded on gettex from 8 a.m. to 10 p.m., bonds from 8 a.m. to 8 p.m. – currently (May 2023) around 420,000 financial products in total. gettex is a public-law exchange that ensures price quality and investor protection with its rules and trading surveillance – and thus fairness and transparency in trading for all market participants.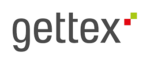 Asset class
Equities&ETFs
Coverage
14,500+ instruments
Data types
Bid/Ask
Last Sale
Time and Sale
Profile
Summary
Candles