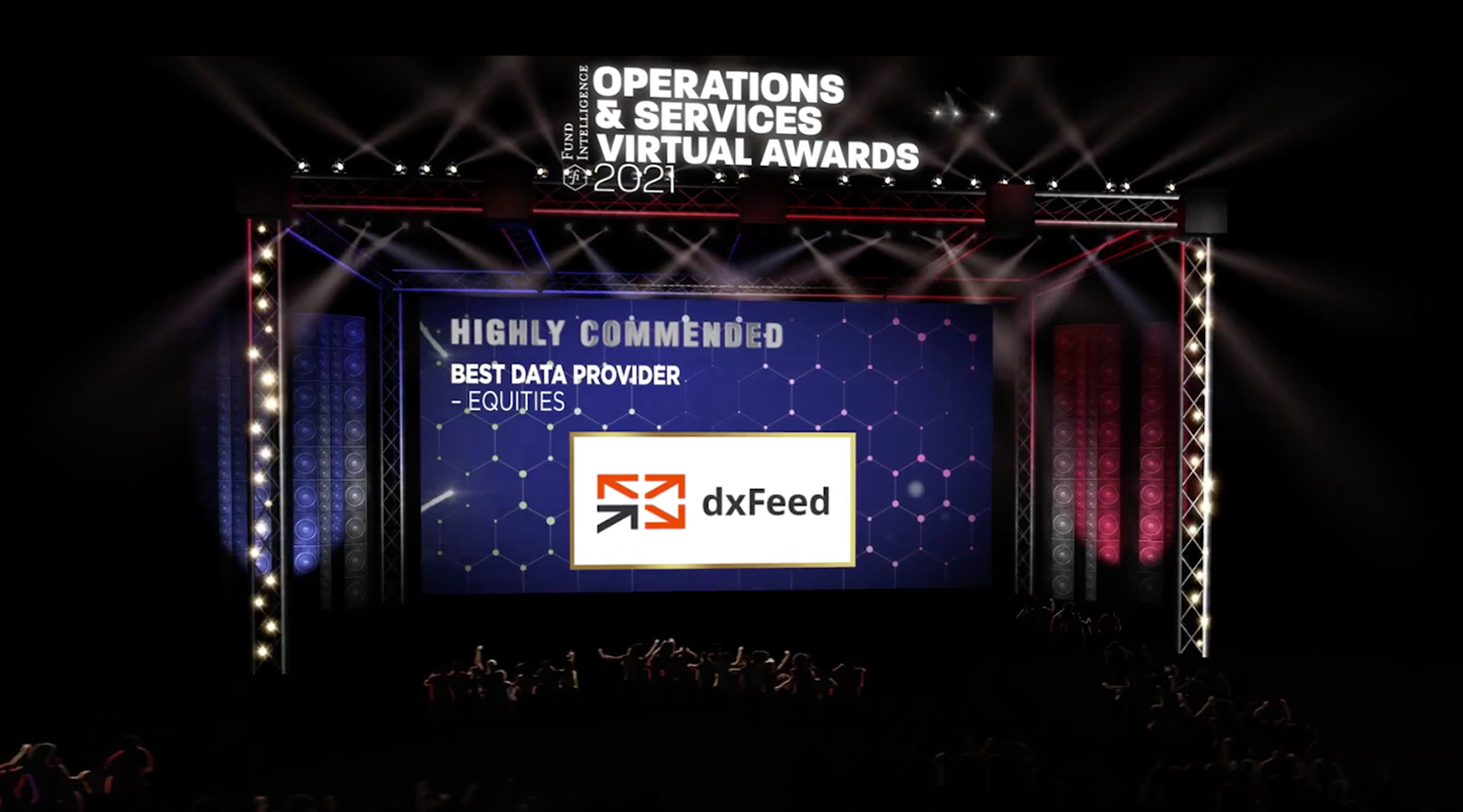 dxFeed was awarded Highly Commended Best Data Provider (Equities) by The Fund Intelligence Operations & Services Awards 2021. The virtual ceremony took place on February 24, when the respected award jury recognized the merits and achievements of dxFeed and listed the company as Highly Commended.
"Without a doubt, receiving such a high rating from such a respected jury is extremely important for us. This reinforces that our work and intention to do everything to make our clients happy are appreciated. We are grateful to the professional community and will keep striving to achieve even stronger results," said Oleg Solodukhin, CEO of dxFeed.
The multinational and professional dxFeed team has reached many heights during the 2020 year. This includes entering the retail market, expanding its product portfolio, and establishing its presence in five new locations worldwide. dxFeed was named Best Analytics and Technology Provider in the WatersTechnology 2020 Inside Market Data & Inside Reference Data honors.