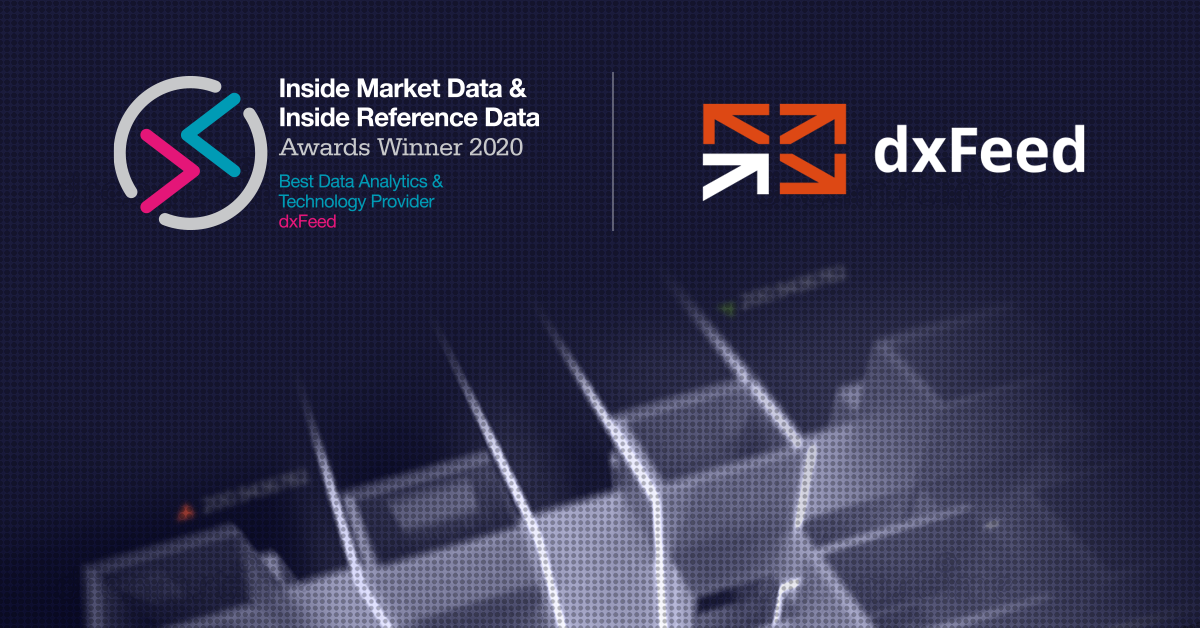 Best Data Analytics and Technology Provider Profile
WatersTechnology chats with Oleg Solodukhin about Data Management, Covid and dxFeed plans for 2021
dxFeed, a leading provider of data solutions for the global financial industry, has been named Best Analytics and Technology Provider in the WatersTechnology 2020 Inside Market Data & Inside Reference Data awards honors. The awards recognize industry excellence within market data, reference data and enterprise data management.
In the WatersTechnology 2020 honors, there were 32 awards, including nine reader survey categories; 22 call-for-entry categories, and one overall best provider, decided by editorial from the call-for-entry categories. 
Nine reader survey categories: Data management, business and technology professionals from financial institutions can select their best vendors across a number of specialist areas.
22 call-for-entry categories: Information providers, technology vendors and exchanges have the opportunity to nominate their most innovative products and projects.
dxFeed won the award in the following category – Best Data Analytics & Technology Provider. The high-volume, velocity and variety has bred new types of datasets and data management and analysis tools, ranging from high-performance databases to sophisticated ontologies, correlation tools and analytics. This award recognizes the providers of innovative tools and technologies serving this need.
"This award recognizes the 'best of the best,' major industry players and service providers, and we are honored to count ourselves among these great companies. The winners are selected by the readers of Waters Technology – our peers – so we are honored and humbled to receive this award from them," said Oleg Solodukhin, CEO of dxFeed.
"We strive to continue providing innovative services for data analytics, reliable reference data, scalable market data cloud solutions and great service to our customers, and this honor confirms we are on the right track," Oleg added.
The awards were announced Sept. 18 and presented via a virtual ceremony hosted by Katie Palisoul, Global Brand director, and Victor Anderson, Global Content director, both of WatersTechnology.
Read more about the Inside Market Data & Inside Reference Data Awards 2020 winners.