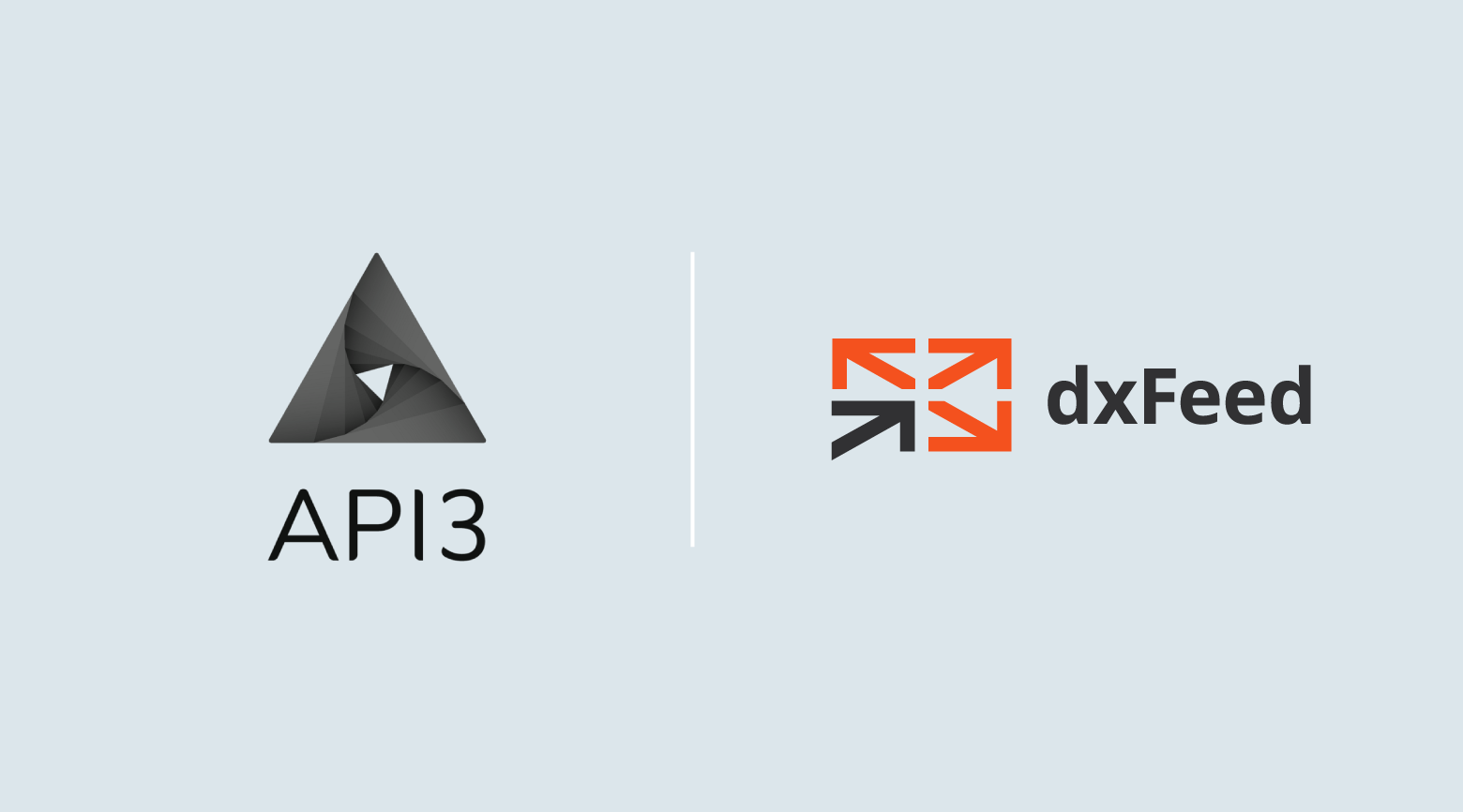 dxFeed has officially joined the API3 Alliance 3 — a strategic coalition of API providers committed to bringing data and services currently offered to traditional web applications directly to the Web3 economy, without the reliance on third-party middlemen. dxFeed started the partnership with provision of consolidated FX feed. The list of market data feeds will be expanded soon.
"We are committed to participation in the mission we share with API3 to liberate the information potential of blockchain by bringing more high quality, institutional sourced data to blockchain connected environments such as smart contracts and DeFi and to help the next generation of the web to reach its potential," said Oleg Solodukhin, CEO of dxFeed. "We are happy to be one of the first data vendors to join the API3 Alliance, bridging the gap between the 'old world' of traditional finance and the 'new world' of blockchain-enabled economy by providing quality data on-chain, starting with provision of dxFeed consolidated FX feed."
Traditionally, API providers have been forced to either build their own facilities or pay external oracle operators to implement the middleware necessary to make their data and services compatible with the blockchain. However, leading first-party oracle solution API3 is breaking the mold and offering necessary tools and individualized support to our growing community of Alliance members to go directly to the consumers of our APIs on Web3.
This exciting endeavor is made possible under the close guidance of API3's expert team, who will help Alliance members reach previously unattainable Web3 consumers and dApps. It will play a major role in creating the Web3 API economy and building the open infrastructure for decentralized applications. API3 DAO's governing members will vote to ensure the API Alliance and API3's unique procedures are not limited by their initial designs, and that they evolve to meet new challenges and needs.
"The API3 Alliance represents the first incarnation of the burgeoning community of API providers utilizing API3's Airnode oracle middleware to offer services, which, already proven on the traditional web, can now be made accessible to the decentralized Web3 ecosystem at scale," said Heikki Vänttinen, co-founder of API3. "We have always placed APIs at the heart of our operation, and we are thrilled to be collaborating with so many diverse and reputable API providers, all working to unlock the next evolutionary step of the decentralized web."
About API3
API3 is a leading first-party blockchain oracle solution empowering the world's premier API providers to offer their services directly to Web3 applications. Airnode, its open-source, provider-operated oracle and value-added services such as dAPIs are governed by a decentralized autonomous organization (DAO) comprised of stakeholders, industry experts and project partners. API3 embodies the values of maximum transparency and minimum trust as it works to build the Web3 API economy.