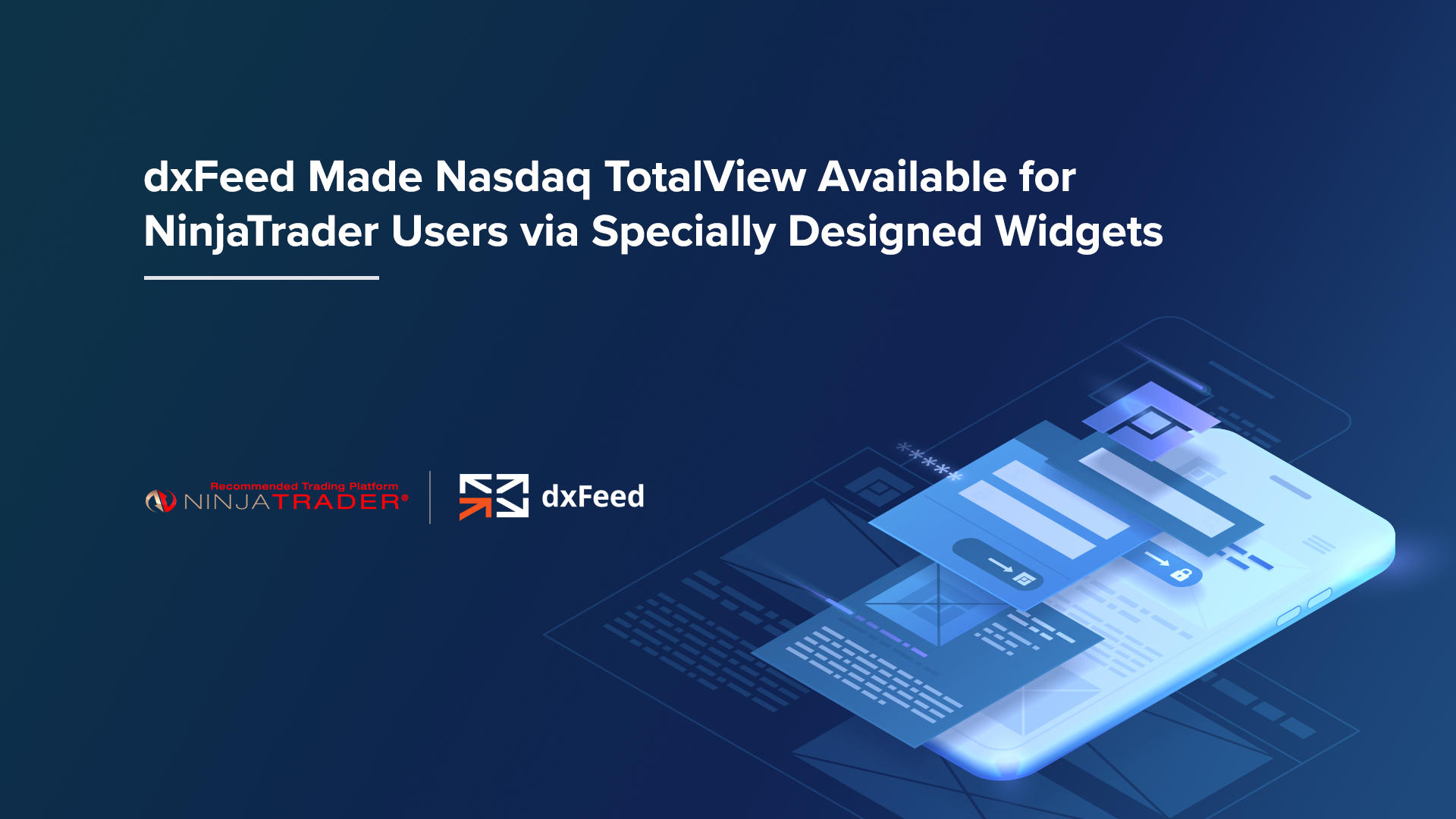 dxFeed has expanded its list of market data feeds for NinjaTrader subscribers. Nasdaq TotalView (Full Order Depth for US stocks) is now available for platform users.

To give subscribers the benefits of using Full Market Depth, dxFeed has developed two NinjaTrader-specific widgets:
The DOM (Depth of Market) widget shows the price ladder in real time for stocks. 
The DOM Heatmap widget maps real-time Market Depth data on a chart displaying the historical change of the Order Book.
Using Nasdaq TotalView and dxFeed widgets helps to perform market microstructure analysis, find deeper price action insights and make better trading decisions. Both of these widgets are currently available for NinjaTrader subscribers via dxFeed market data subscriptions.

"Utilizing Nasdaq TotalView via new dxFeed widgets allows NinjaTrader users to be better equipped to answer many critical questions. How did the size at each price level change over time? Or what happened to a certain level when the price moved towards it?," said Dmitry Parilov, dxFeed Managing Director.

dxFeed experience and dominance in the Turkish market led to this cooperation. Last year, the firm made Borsa Istanbul Futures and Equities available to Ninja users. Now, the partnership was expanded by providing US Equities and Options, which help to take local factors into account, and offer a great advantage to the investors.