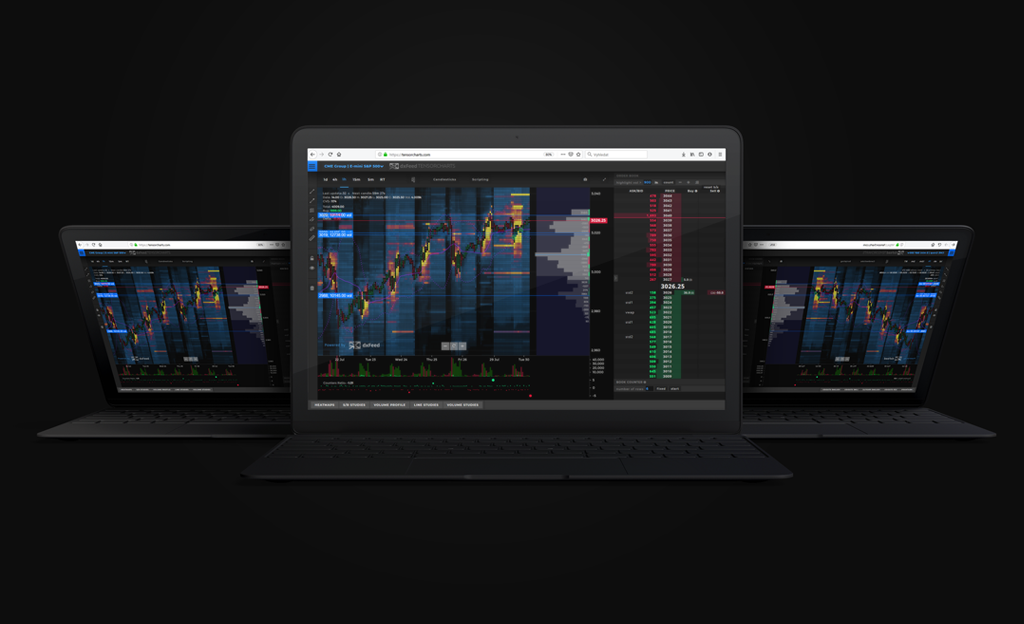 Munich, Germany, September 11, 2019 – dxFeed, a leading provider of market data for the global financial industry, and TensorCharts, the developers of a market data visualization platform, launch dxFeed TensorCharts enhanced with the CME Futures data bundle.
dxFeed TensorCharts is one of the first browser-based apps showing Level 2 data of the CME bundle (CME, CBOT, NYMEX, COMEX) in real-time and in a form of a heatmap.
It allows day traders, professional investors, and wealth-managers to reveal the actions of market makers and see price development process under the loop. The platform provides more flexibility on hedging, tracking correlations between various assets, cross instruments patterns analysis coupled with orderbook and heatmap indicators – all via a convenient web user-interface.
TensorCharts, initially targeted on cryptocurrency traders, advances to a multi-asset analytical platform with the dxFeed data. Now it gives access to the most liquid assets in the world traded on the CME Group marketplace at affordable prices to individual traders.
Oleg Solodukhin, CEO of dxFeed said: "At dxFeed, our primary goal is to provide the financial trading community with low-latency data of the highest quality. Previously, market depth was only affordable for institutional players. Thanks to our collaboration with TensorCharts, well-known for their intuitive UI and exceptional customer service, market depth is now affordable to a wider audience."
Tomas Mirzajev, partner in TensorCharts commented: "We are happy to deliver CME markets data feeds to our growing user base. Thanks to dxFeed, TensorCharts matured to complex solution for traders with broad markets coverage. Our team is keen to bring institutional-grade tools to wider audience and to define new standards of real-time trading data visualization."