gettex offers market data for a broad range of securities from all over the world – available in real-time and license free. Market maker for shares, funds, ETFs and bonds is the German market leader Baader Bank AG. Beyond that gettex offers approximately 360,000 certificates, issued by Goldman Sachs, by HypoVereinsbank onemarkets  and HSBC Deutschland.
Shares, funds, ETPs, investment and structured products are traded on gettex from 8 a.m. to 10 p.m., bonds from 8 a.m. to 8 p.m. – currently around 420,000 financial products in total. 
About gettex
gettex is a German stock exchange of Bayerische Börse AG for all types of investors – from retail investors to asset managers and institutional investors. gettex does not charge brokerage fees or stock exchange fees. gettex is a public-law exchange that ensures price quality and investor protection with its rules and trading surveillance – and thus fairness and transparency in trading for all market participants.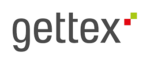 Asset class
Equities&ETFs, Bonds, Structured Products
Coverage
420,000+ instruments
Data types
Bid/Ask
Last Sale
Time and Sale
Profile
Summary
Candles