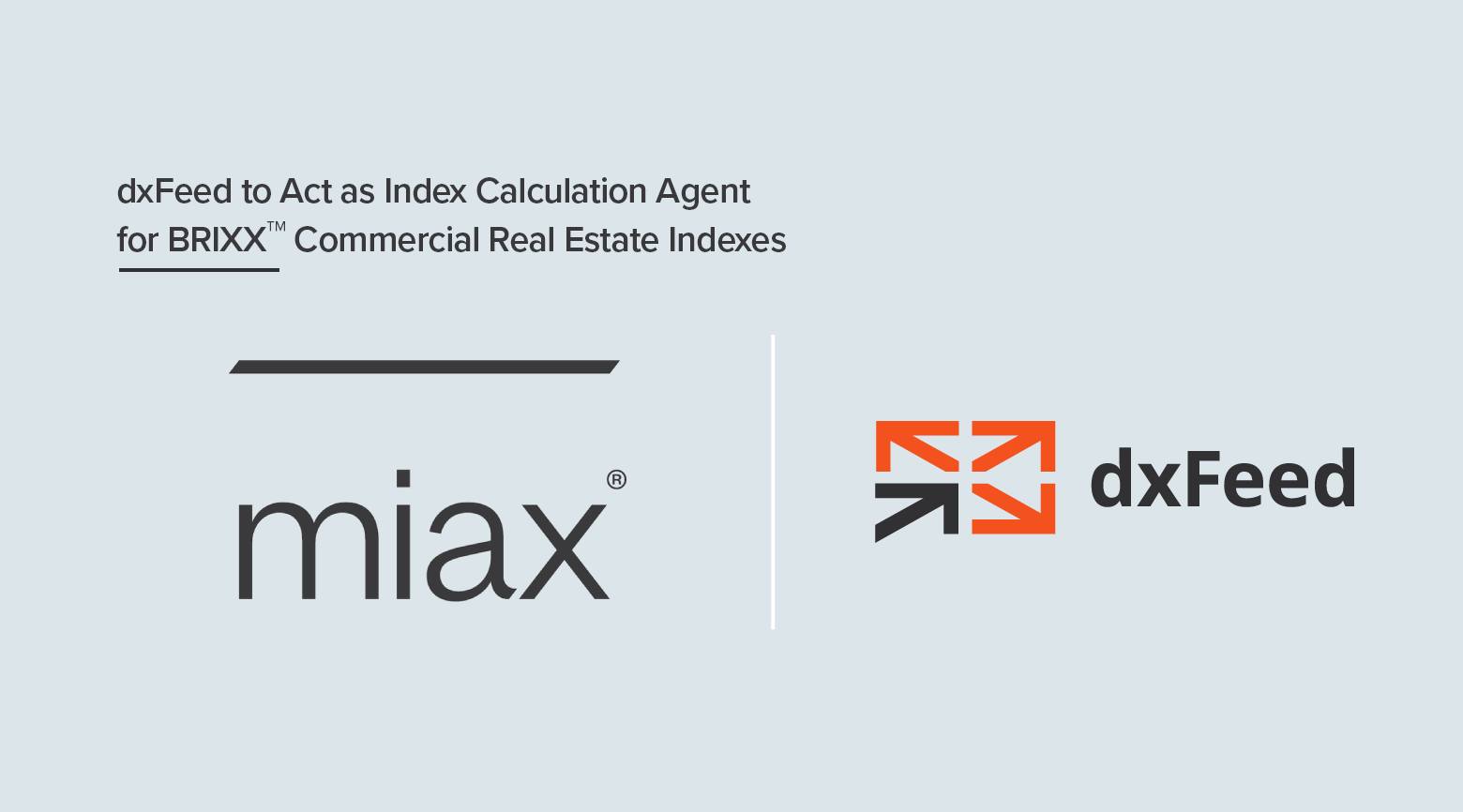 dxFeed, a leading provider of market data solutions for the global financial industry, has announced it serves as the index calculation agent for the BRIXXTM Commercial Real Estate (CRE) Indexes. MIAX®, creator and operator of high-performance securities exchanges, products and services, will launch cash-settled futures and options contracts based on BRIXX CRE Indexes. Futures are expected to begin trading on MGEX in October 2021, and options are expected to begin trading on MIAX Options later in Q4 2021.
The BRIXX Indices measure real-time changes in commercial real estate valuations across various sectors of the commercial real estate market to support hedging, benchmarking, and portfolio allocation strategies for both public and private real estate investors. The indices use data that is updated through continuous real-time changes in equity share prices, 10Q, 10K, and interim period 8K filings. The BRIXX Indices are developed by Advanced Fundamentals and calculated by dxFeed.
The BRIXX family consists of the BRIXX Residential Index (BRIXR), the BRIXX Retail Index (BRIXT), the BRIXX Office Index (BRIXO), the BRIXX Hospitality Index (BRIXH), and the BRIXX Composite Index (BRIXC). Key features of the BRIXX Indices include:
Real-time pricing
$750+ billion in aggregate property values
Unleveraged returns
Pricing in $/Sqft, $/Key, and $/Unit
Leading correlations with private market benchmarks
"BRIXX are a unique set of indices that use real-time data from the public markets to generate real-time, unleveraged property valuations. We are happy to use our index development and management capabilities to provide MIAX with accurate calculations to offer this innovative product to the general public," said Oleg Solodukhin, CEO of dxFeed.
"BRIXX CRE Indexes provide a new way for professional real estate investors to measure changes in commercial real estate property valuations," said Joseph W. Ferraro III, Senior Vice President, Deputy General Counsel and President of MIAX Futures. "The dxFeed team provides critical expertise for calculating reliable index valuations that support the BRIXX CRE futures and options."
dxFeed Index Management Solutions save time and effort while providing a state-of-the-art, turn-key index service that supports process management on multiple index families. It also offers controlled workflows to manage data manipulation and provide accurate research and backtesting.