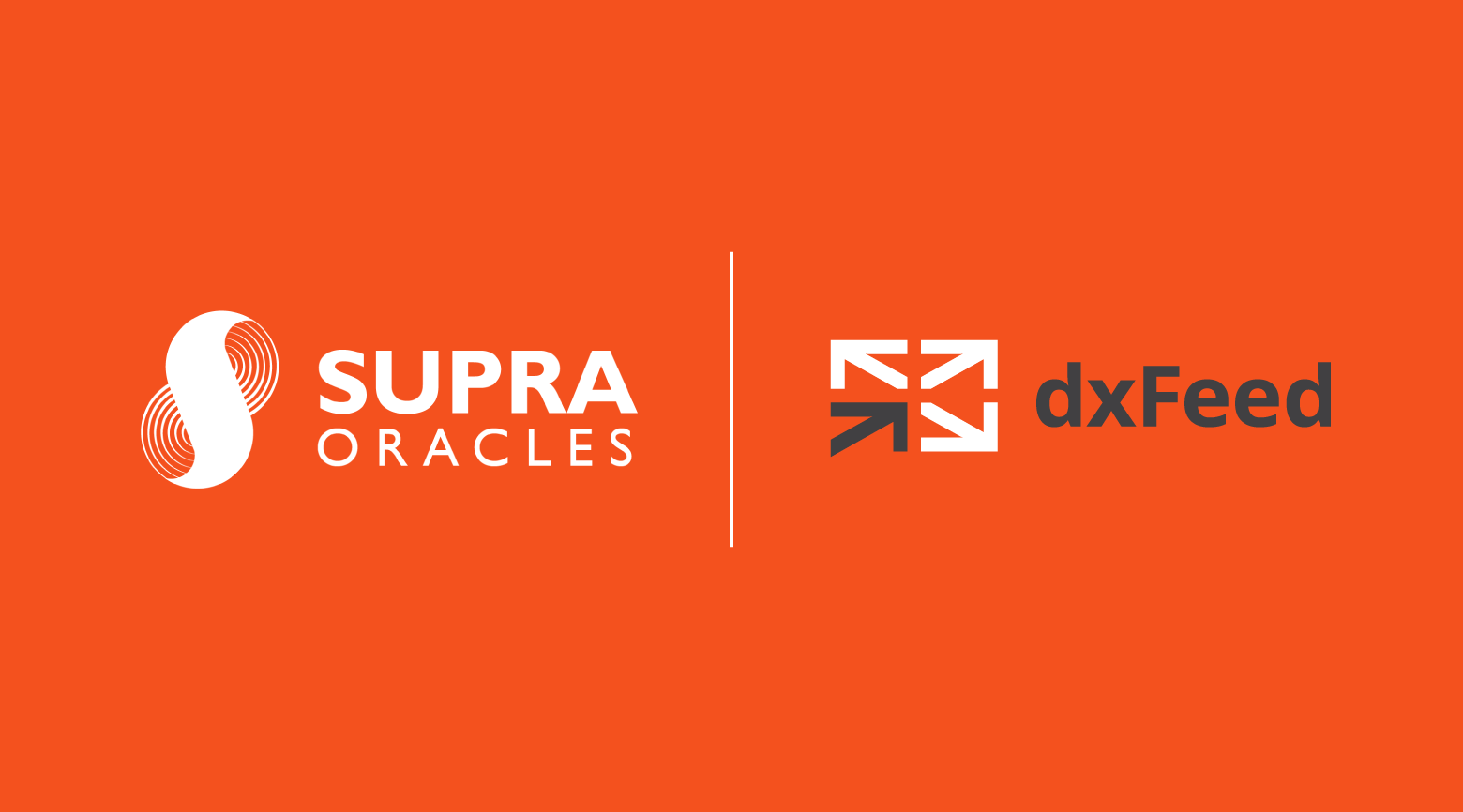 dxFeed is going to provide SupraOracles with data from traditional financial markets, including equities, fixed income, futures, and options. Pricing and other historical data from traditional financial markets will be increasingly crucial for DeFi projects requiring oracle data feeds outside the crypto realm.
dxFeed' international coverage of markets in the United States, Europe, APAC, Turkey, Brazil, and other global asset classes will also enable SupraOracles to include global macroeconomic indicators for calculations in customized data feeds. In the future, SupraOracles and dxFeed may choose to collaborate on analytics packages project to explore key trends in decentralized markets. 
Dmitry Parilov, Managing Director at dxFeed, commented: "The world of traditional finance has been our primary focus as a company for a long time. But today, many experts consider the DeFi world as not just a trend but the future of the financial industry. That's why we're excited to join the ambitious SupraOracles project to deliver high-quality data to oracle investment," 
Joshua D. Tobkin, CEO and Co-founder of SupraOracles, commented: "We're grateful to work with such a reliable data provider for traditional financial markets. I imagine that this partnership will grow to include collaborations on future projects that bridge the gap between decentralized finance and traditional finance." 
About SupraOracles
SupraOracles strives to bridge the gap between traditional capital markets and the Web3.0 ecosystem. Our vision and driving mission is to empower the developer community with a novel oracle toolset so that they may conveniently create, deploy, and manage data applications with superior performance, robustness, and agility. 
Our project is supported by seasoned professionals with experience in the architecture of consensus mechanisms, randomness research, real-time data services, investment banking, digital securities, traditional stock exchanges, big data, doctoral academia, big 4 consulting, blockchain/DLT, and DeFi. 
Together with our developer community and growing list of partners, SupraOracles aims to solve the oracle dilemma and ultimately, power the future of finance.
Join SupraOracles' community: Website | Twitter | Telegram | LinkedIn | Announcements | Medium