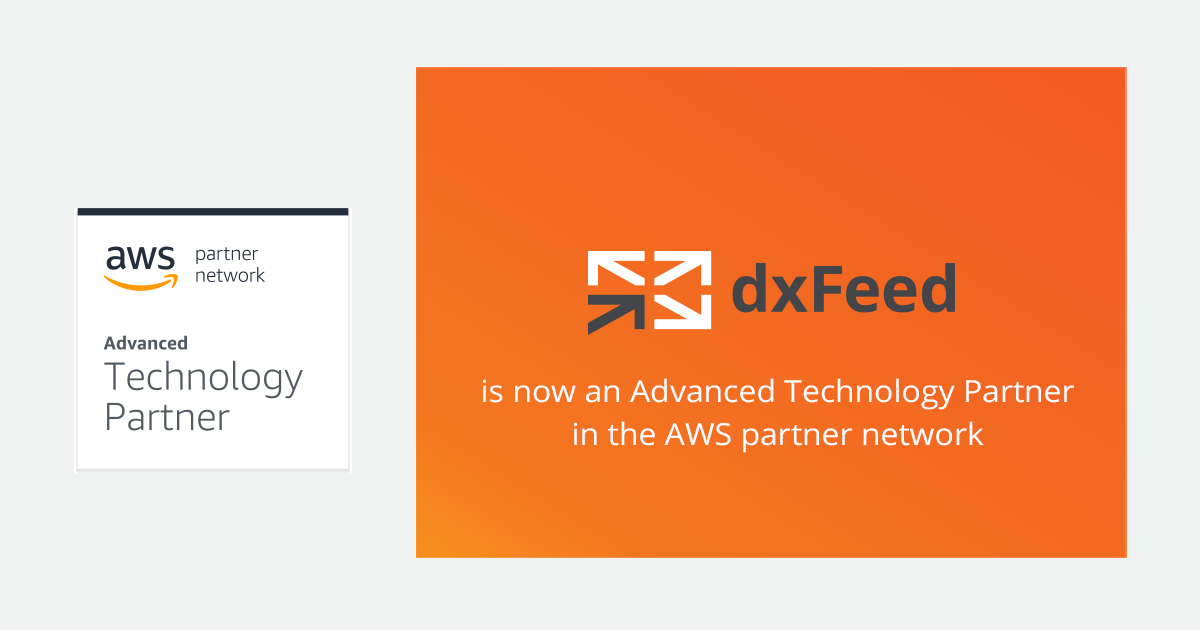 29 April 2019, Munich, Germany – dxFeed, a market data vendor, announces that it has achieved an Advanced Tier Partner status in the Amazon Web Services (AWS) Partner Network (APN).
APN Technology Partners provide software solutions that are either hosted on, or integrated with, the AWS cloud platform. Partners receive business, technical, and go-to-market support to help them build successful AWS-based solutions. The AWS technical certification process is rigorous and requires partners to satisfy security, reliability, disaster recovery and data protection requirements in order to be eligible.
"Our entire infrastructure of market data management is hosted on AWS; this ensures low latency and high throughput for our overall solution. With our new APN status, we have even more tools to deliver completed projects for clients of all sizes. This partnership also means increased revenue for our clients who can leverage the cloud to speed up time to market, increase agility and keep costs down, all while safeguarding their data," said Oleg Solodukhin, CEO at dxFeed. "This partner status achievement reflects the highest level of competency of our engineering team, who are able to maintain the strict standards of quality put forth by AWS".
dxFeed clients are financial market participants, who use market data services run on AWS to analyze financial situations and drive their investment decisions. dxFeed currently has more than 100 customers using AWS.