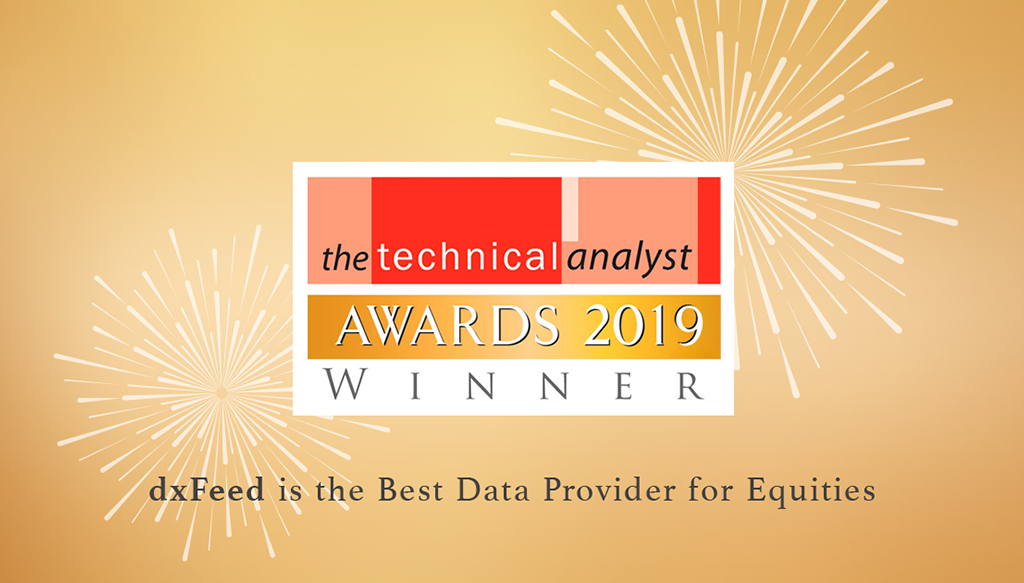 Every year The Technical Analyst recognizes the best in technical analysis, data and trading software. This year dxFeed was selected the Best Data Provider for Equities.
dxFeed's equities data feeds are recognized for low-latency, consolidation and the best custom package offering by an independent panel of judges in this year's Technical Analyst Awards.
dxFeed has been expanding its data coverage over the past few years, increasing connectivity options and coverage in Europe in London, Frankfurt and Zurich datacenters. At the same time, they've been developing solutions for the cloud-based services, including startup-friendly packages and resilient low latency options for institutional customers.
Oleg Solodukhin, CEO of dxFeed said: "We are excited that our long term dedication and commitment to excellence in everything we do was recognized by the Technical Analyst professional panel. We will continue our journey to provide the best possible experience and increase our offering of value-added services to customers worldwide. Our plans for the rest of 2019 include geographical expansion in several regions as well as launching new products that will allow our customers to harmonize their market data infrastructure and rebalance the load on their back-end and front-end systems."
About the award:
The Technical Analyst is a publication for trading and investment professionals. Since its launch in 2004, The Technical Analyst has brought technical analysis research and commentary to the institutional financial markets, supported by regular events and training courses. The Technical Analyst is a division of Global Markets Media Ltd.