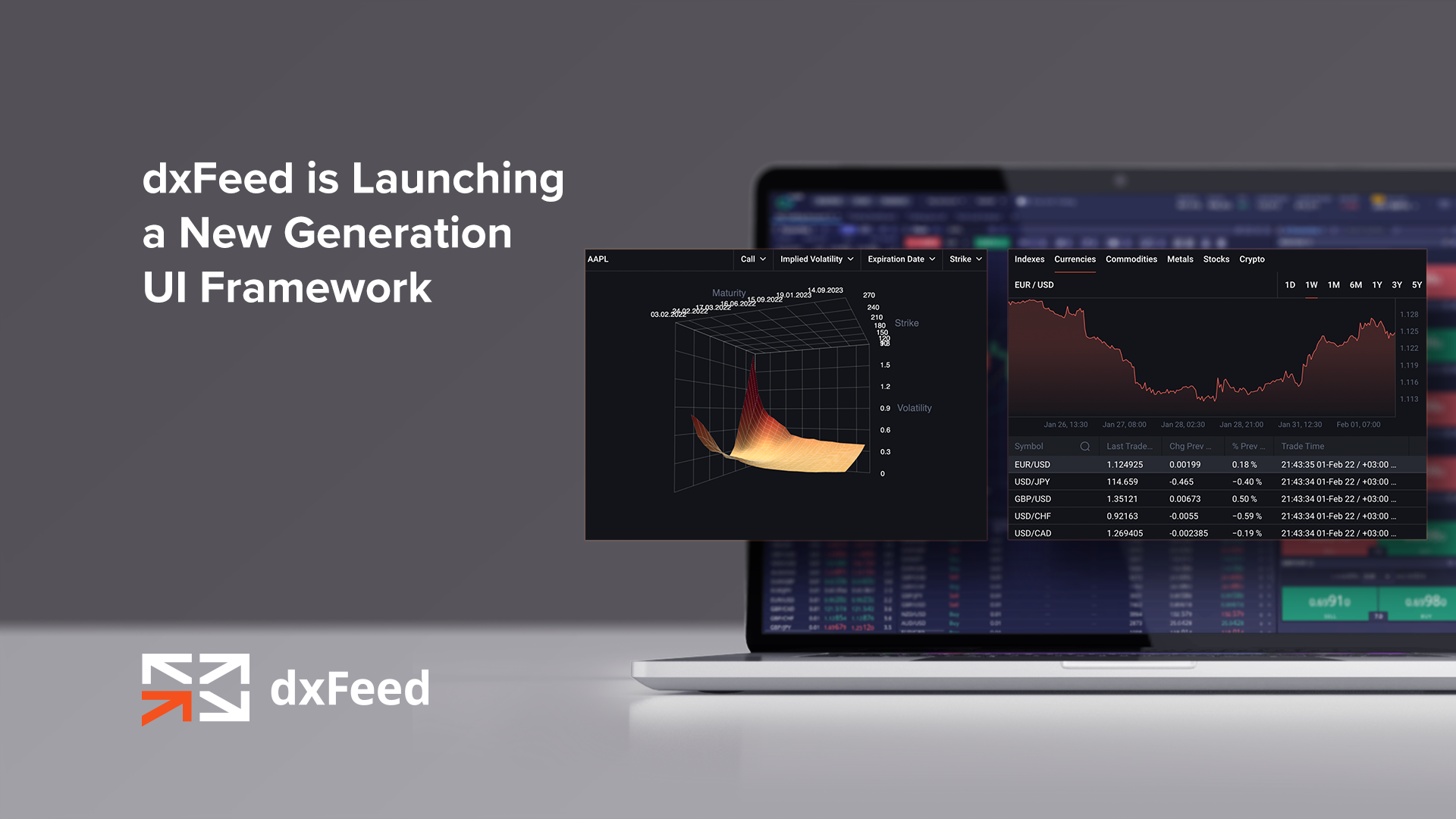 dxFeed announced its plans to launch a new generation UI framework in 2023. The company will bring to market new simple-to-use individual web widgets that use robust dxFeed backend services. The widgets will expose analytical query services for market and reference data stored in the dxFeed Historical Data Lake, combining the power of dxFeed real-time and historical analysis services in a single end-user solution.

dxFeed widgets can be combined in the framework into various configurations of the portal and terminal solutions and serve as a foundation for dxFeed terminal products. They are developed using a flexible data layer that allows integration with different dxFeed APIs. This makes it very easy to display any combinations of data visualization and analysis primitives and combinations easily. The widgets then can be seamlessly integrated with trading platforms, analytics applications, landing pages, and analytics websites.

"dxFeed set of widgets is a turnkey solution, as they are hosted in-house and all underlying services are provided in SaaS model. Moreover, our Widgets Display team developed a set of modules which can be easily combined into full-scale solutions, which makes it easier to the clients to compose complex solutions in a very short time," said Oleg Solodukhin, CEO at dxFeed, and then added, "But the main feature of the product is its access to a huge amount of dxFeed historical market data and running predefined and ad hoc queries against it."

dxFeed widgets allow customization (both for B2B and B2B2C deployments), flexibility, and scalability so that clients can build their own front-end solutions in a few simple steps. dxFeed also can create custom functionality and whitelabeled solutions on demand. 

In addition to the analytical console and display widgets, the following standard widgets are available: WatchGrid, TimeAndSales, News, OptionsCharts, OptionSurface, WatchList, SimpleChart, MarketOverview, OptionChain, CorporateCard, Radar. The list is constantly growing with new solutions based on dxFeed vision and on the partners' and customers' requests.