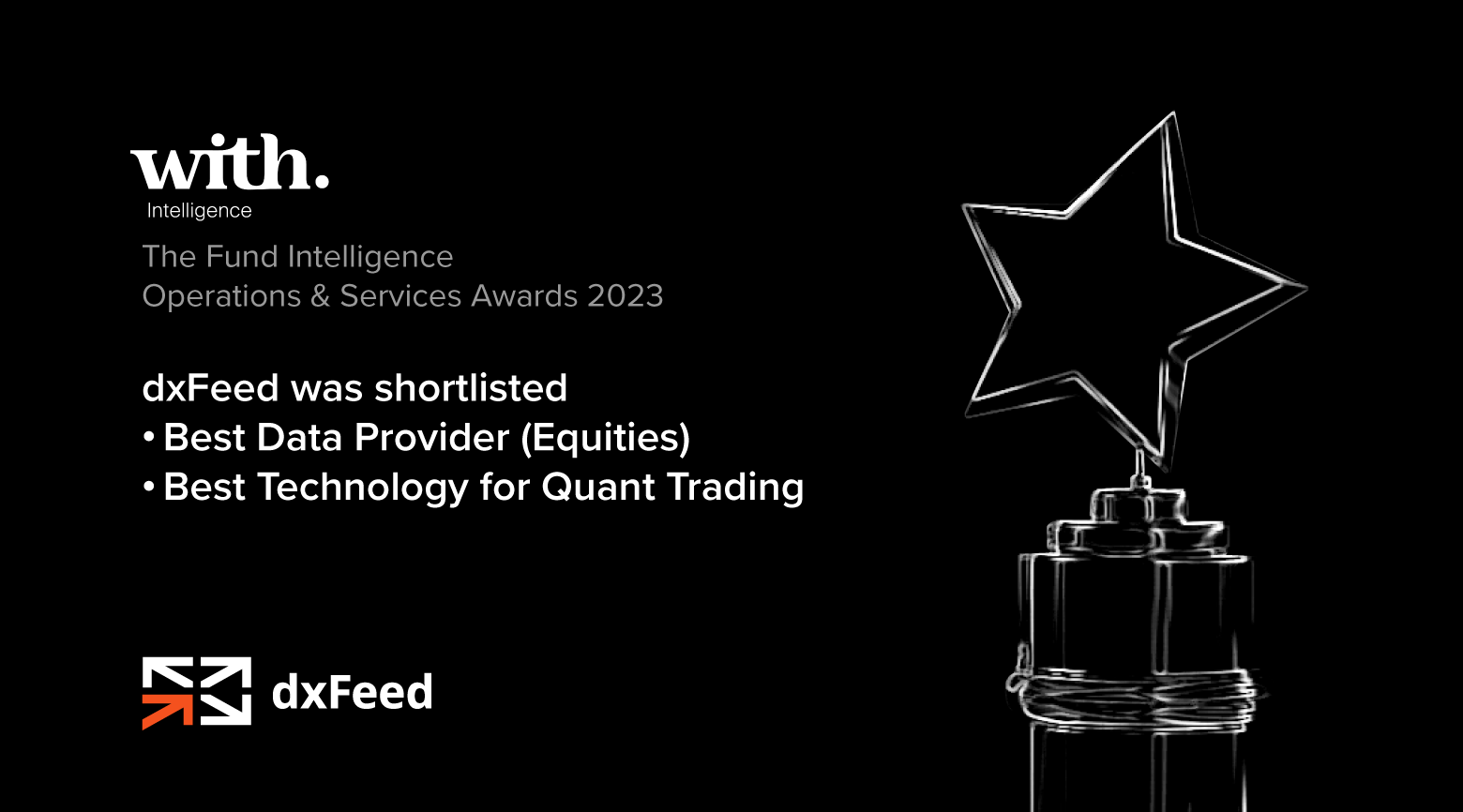 dxFeed has been shortlisted in two categories at the Fund Intelligence (FI) Operations and Services Awards 2023: Best Data Provider (Equities) and Best Technology for Quant Trading.

In the Best Technology for Quant Trading category, we've been submitted with dxFeed's Unusual Options Screener. This powerful platform enables real-time identification of unusual trades in options markets with artificial intelligence-powered filtration. The market's already noticed it, naming our UO Screener the Most Innovative Market Data Project in the WatersTechnology 2022 Inside Market Data & Inside Reference Data awards honors.

The Fund Intelligence Operations and Services Awards ceremony will take place on February 16th, 2023, at the Metropolitan Club, New York. The awards recognize and reward excellence and outstanding contributions made by businesses, operations, and technology leaders at asset management and service provider firms in the past year. The upcoming FI Operations and Service Award is an industry stamp of approval and something to hold with pride to state you're the best at what you do.

This isn't the first time dxFeed has been noticed by such an honorable financial market player. In 2021, the company was awarded Highly Commended Best Data Provider (Equities) by The Fund Intelligence Operations & Services Awards 2021.

We'll have our fingers crossed for continued recognition!