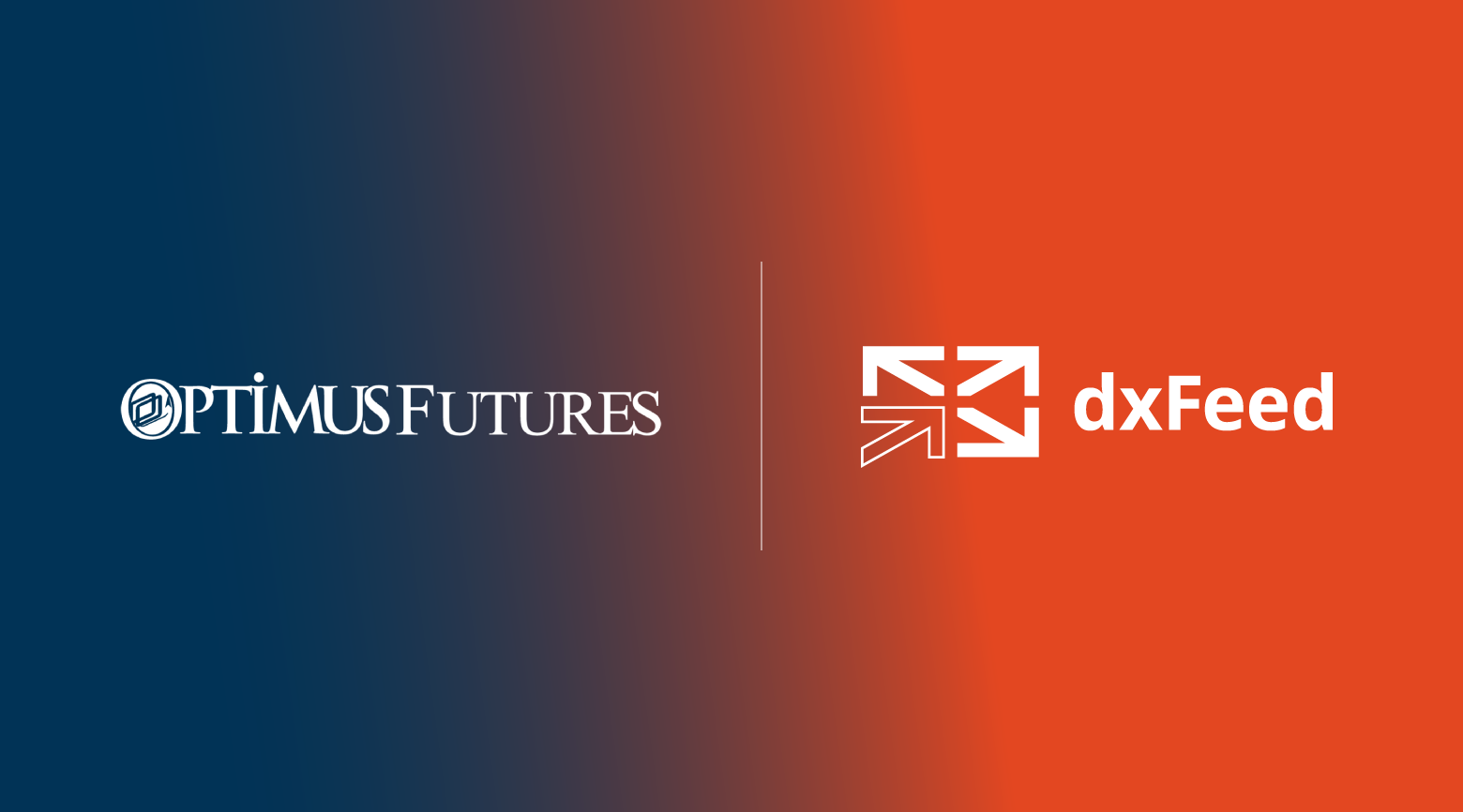 dxFeed, a leading provider of data services for the Capital Markets industry, and Optimus Futures, an independent Introducing Broker Discount Futures Brokerage have partnered to deliver full market depth and low-latency historical data for the CME, NYMEX, COMEX, CBOT, and Eurex exchanges.
dxFeed's market data and data management solutions is now fully integrated with the Optimus Futures trading platform – Optimus Flow, a combination that provides day traders with a high-standard data for their charts and DOM, along with fast execution. 
Optimus Flow's modern and easy-to-operate trading interface appeals to both beginner and experienced traders alike due to its advanced features and ability allowing users to configure their own custom set-up and start trading in minutes. Now traders who use order-flow can get accurate data from the exchanges via dxFeed and build methods using the platform's volume analysis tools.   
Optimus Flow is a free platform with sophisticated features not available in other paid  platforms that charge for basic order execution and charting. 
About Optimus Futures  
Optimus Futures is a leading online futures broker that caters to traders seeking fast execution and stable data feeds combined with aggressive margins and deep discount commissions. They are an Independent Introducing Broker clearing through some of the largest capitalized Futures Commission Merchants ("FCM") in the US. 
Optimus remains a customer-focused company, providing clients with dedicated brokerage services with a 24/5 Support Desk through their clearing partners, Live Chat, a vast Knowledge base, YouTube channel with hundreds of tutorials and a trading community where you can interact with like-minded traders.  Optimus Futures' goal is to grow your knowledge as a trader with the hope of turning you from a beginner to a pro. For more information, please visit https://optimusfutures.com/OptimusFlow.php
Risk Disclaimer: Trading futures and options involves substantial risk of loss and is not suitable for all investors. Past performance is not necessarily indicative of future results. The risk of loss in trading Futures or commodity contracts can be substantial. You should therefore carefully consider whether such trading is suitable for you in light of your financial condition and investment knowledge