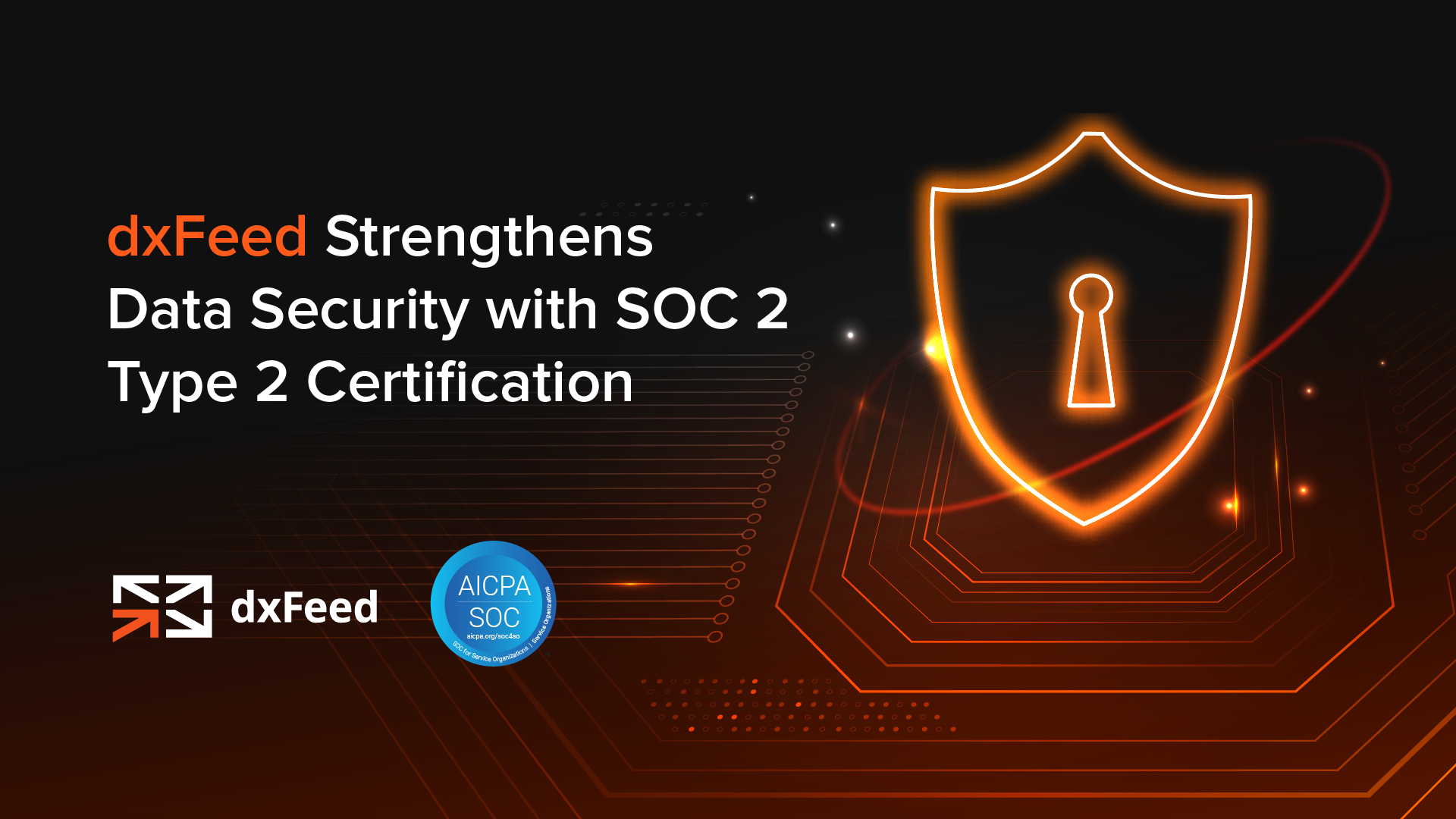 dxFeed updated its Trust Center with SOC 2 Type 2 certification, officially validating the company's commitment to robust security, privacy, and data protection practices.
The dxFeed Trust Center is a critical platform for clients to monitor and ensure compliance and control frameworks across all data services. The Trust Center plays a pivotal role in safeguarding client data and maintaining the highest standards of security in the industry.
The SOC 2 Type 2 certification is an industry-recognized data security and privacy standard. It evaluates a company's ability to secure customer data, maintain confidentiality, and protect against unauthorized access and breaches. This achievement highlights dxFeed's commitment to data security best practices and ensures that its operations are aligned with the highest industry standards.
Undergoing the SOC 2 Type 2 audit is a testament to dxFeed's relentless dedication to data security. The rigorous evaluation process, conducted by independent third-party auditor Ebner Stolz, a member of Nexia International, verified that dxFeed has established and maintained stringent controls and procedures to protect client information. By achieving SOC 2 Type 2 compliance, dxFeed has proven that it goes above and beyond to uphold the trust that clients and partners place in its services.
"Updating dxFeed's dedicated Trust Center and attaining SOC 2 Type 2 certification reflects our unwavering commitment to providing a secure and trustworthy environment for our valued clients. The certification demonstrates our dedication to implementing robust security controls and safeguards," said Oleg Solodukhin, CEO at dxFeed.
As data breaches and cyber threats continue to challenge businesses worldwide, SOC 2 Type 2 certification sets dxFeed apart as a reliable and secure data services provider. Clients can have peace of mind knowing that their sensitive information is in safe hands, backed by a comprehensive and validated security framework.
Related news