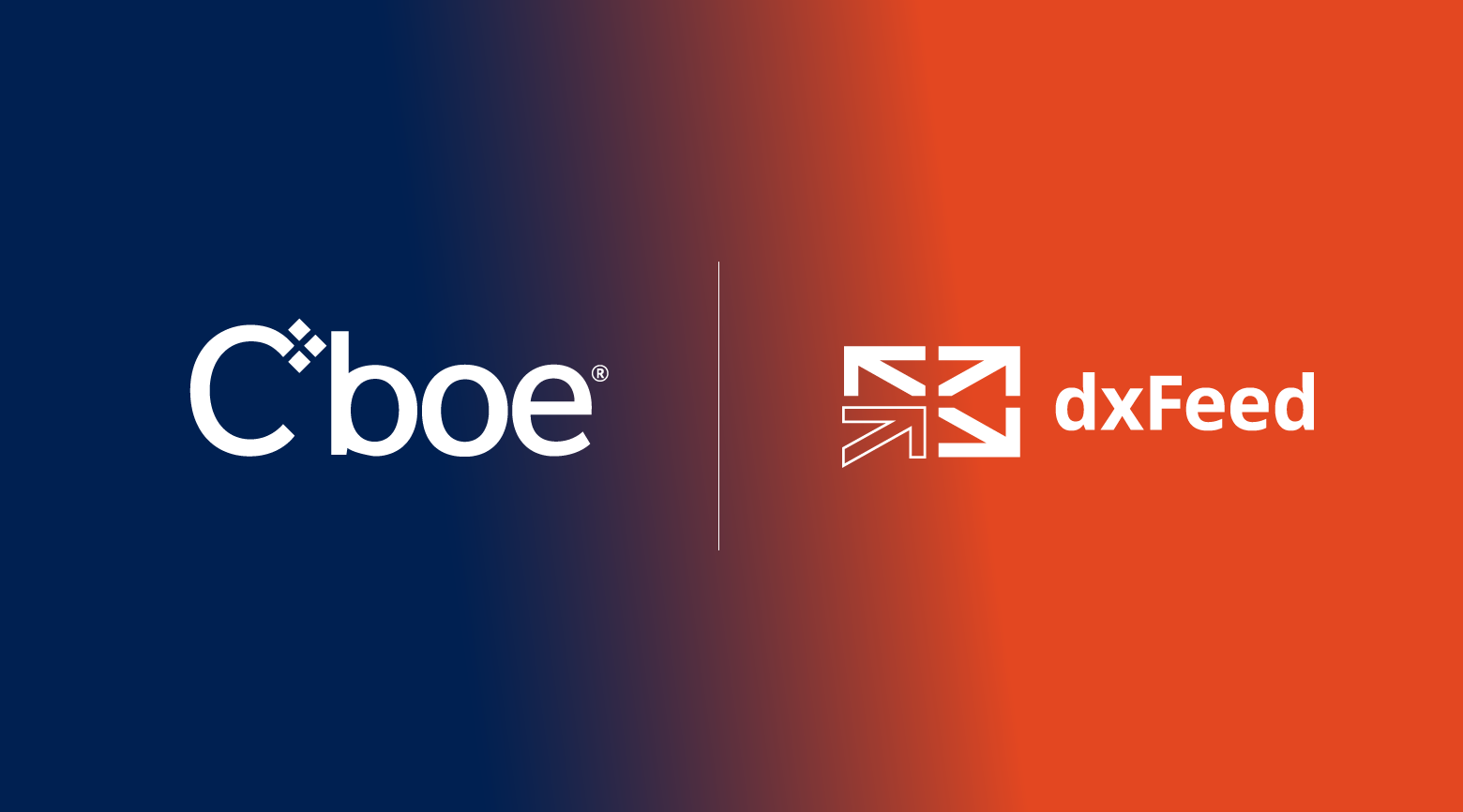 dxFeed, a leading market data provider for the global financial industry, has announced a license agreement with Cboe FX Markets, LLC ("Cboe FX") to distribute Cboe FX market data directly to their clients.
Cboe FX data is now available in every service of dxFeed. Among them are historical data, charting and tick data, index management solution and a market screener.
As a result of this agreement, dxFeed now distributes data from one of the leading sources of liquidity in the global FX markets, which includes volume information based on executed trades, time and sale, aggressor side, and a view of all the bids and offers.
Cboe FX data distributed by dxFeed is beneficial for technical analysis platforms that require volume data to calculate and display indicators. Cboe FX offers the benefits of an independent, transparent market structure to institutional foreign exchange trading. Its expanding model provides greater control of the trading process, enabling better trade execution and lower transaction costs for global customers.
Oleg Solodukhin, CEO of dxFeed, said: "We are happy to expand our market data portfolio with Cboe FX Markets. Their forex data is rightfully considered to represent the most precise picture in the currency market and provides real-time access to market data. By reflecting the latest bids and offers entered by top global market makers, as well as prices from the world's leading hedge funds, CTAs, asset managers and proprietary traders, Cboe FX market data offers the most representative view of the FX market at any given time."
Clients of dxFeed can already receive Cboe FX through dxFeed's handlers and do not have to have additional contracts with Cboe.
The trading volume of Cboe FX comprises on average $35 billion daily and provides a representative view of the entire FX market. It includes 70 of the most widely traded currency pairs in the world, including CLS-Settled; emerging market; and Precious metals.
About dxFeed: Launched in 2008, dxFeed, a subsidiary of Devexperts, is a market data vendor and a leading provider of software solutions for the Capital Markets industry. dxFeed delivers financial markets information, data services, analytics and custom data solutions to buy-side and sell-side institutions of the global financial industry, specifically to brokers, traders, data analysts, quants, funds, and portfolio managers. Visit dxfeed.com to learn more. Follow us on Twitter, Facebook and LinkedIn.
Contact us for more information and demo.