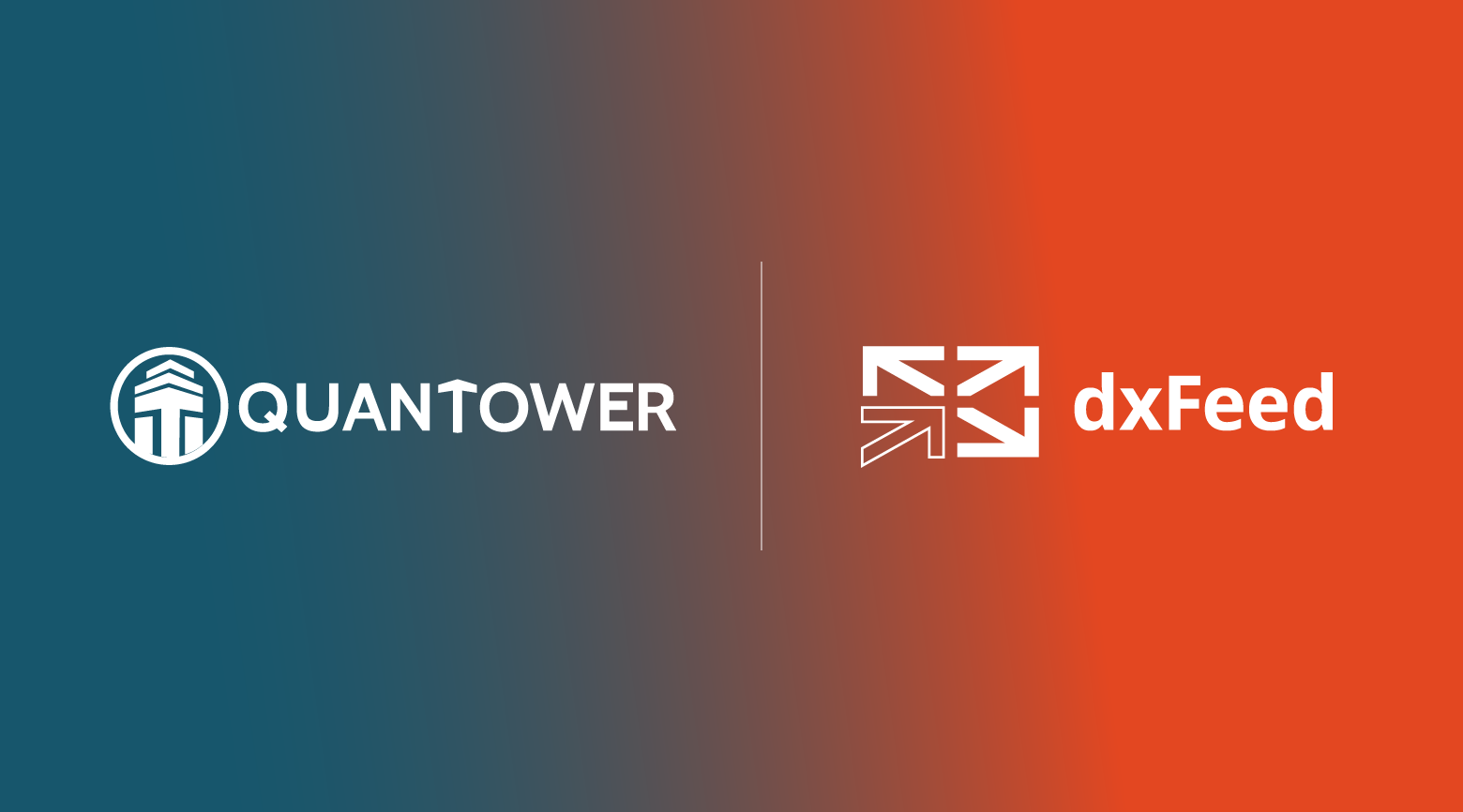 dxFeed data feed is now available in the Quantower trading platform. Real-time and historical market data for futures, stocks and options from CME Group, Cboe, OPRA, Eurex. Nasdaq TotalView can be used not only with Top of Book but with Full Market Depth as well.
dxFeed, a leading provider of market data for the global financial industry, has integrated its data feed into the Quantower software, a multi-asset, broker-neutral trading platform. More than 15 subscriptions come directly from the essential U.S. exchanges. The full list can be found on the dxFeed Retail portal. 
This collaboration gives Quantower users access to real-time data with different depth: Top of Book (real-time and historical Best Bid, Offer and Last Sale market data, known as Level1) and Full Market Depth, real-time data.
"We guarantee that we provide high-quality and low-latency real-time and historical data, which  makes it  possible to use volume analysis and other powerful functionality in the Quantower platform," — says Oleg Solodukhin, CEO of dxFeed. 
"We are constantly growing the list of professional data providers in Quantower. dxFeed connection has the opportunity to become one of the best real-time and historical data solutions for our traders," — says Alex Bogdan, Quantower CEO.
Multiple data subscription options aim to increase the freedom of choice: Every trader can subscribe to a single market or save costs buying data packages. Prices start at $19 per month. To add dxFeed market data into your Quantower application*, simply create an account, select the necessary exchange, and subscribe to the data.
(*) Note: Quantower platform license needs to be ordered directly from Quantower.
About Quantower
Quantower is a multi-asset, broker-neutral trading platform that helps to make smart and confident decisions. A wide set of professional features, in addition to the constantly growing list of supported brokers and data providers, turns Quantower into the universal and powerful trading instrument for various asset classes and strategies. Quantower was founded in 2017 by the team of FinTech experts, with headquarters in Dnipro, Ukraine.
Contact Quantower: info@quantower.com 
About dxFeed
dxFeed is the subsidiary of Devexperts that primarily focuses on delivering financial markets information and services to buy-side and sell-side institutions of the global financial industry, specifically, to traders, data analysts, quants and portfolio managers. In addition to offering the broadest range of data services currently available by a single company in its space dxFeed has built one of the most comprehensive ticker plants in the world.
Visit dxfeed.com to learn more. Follow us on Twitter and on LinkedIn.
Contact dxFeed: Christopher Bacey, PR Manager, pr@dxfeed.com