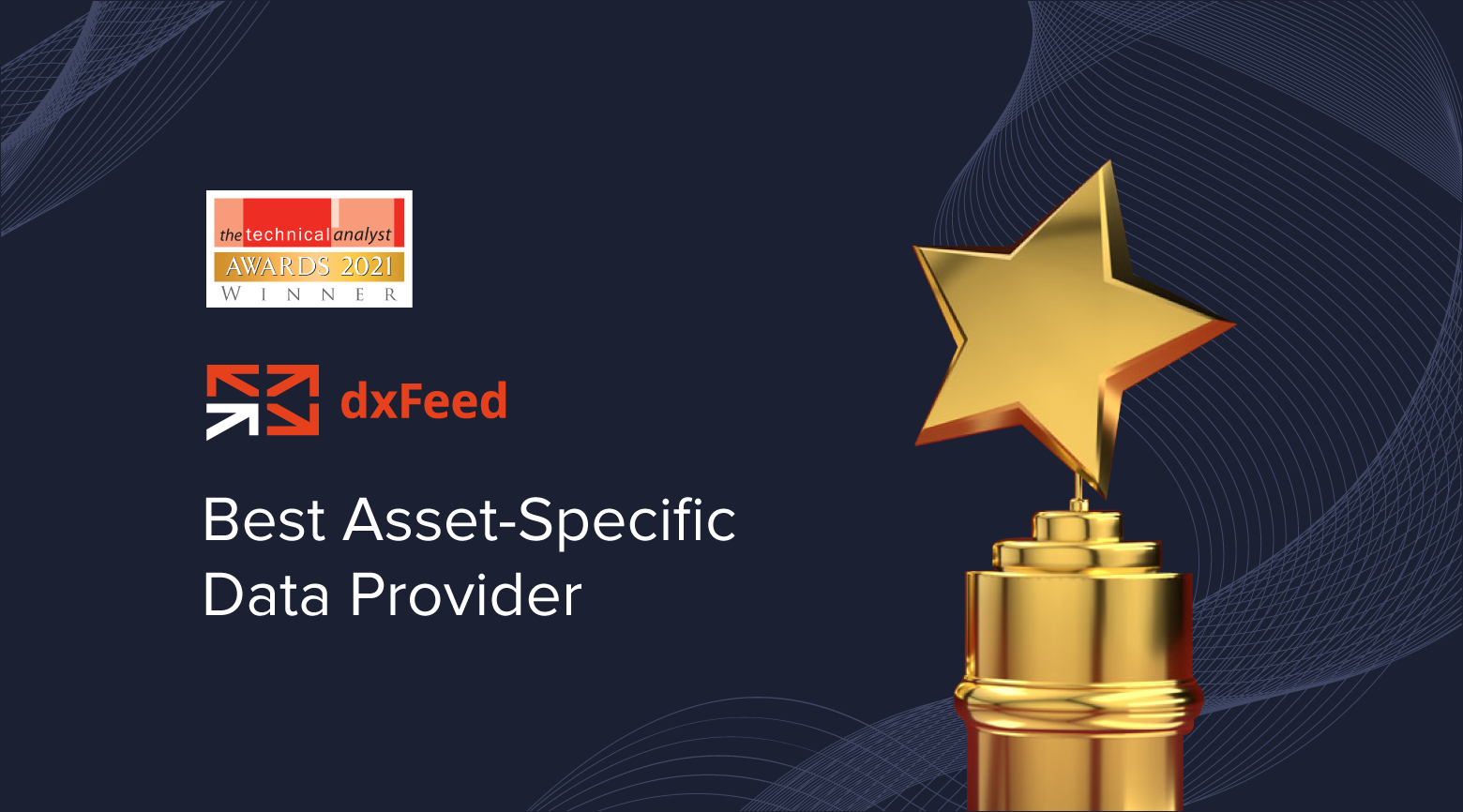 dxFeed has been named The Best Asset-Specific Data Provider by the Honored Judges team of The Technical Analyst Awards 2021.
This year dxFeed applied to The Award with its Composite Feed, which we provide besides Forex data from major Forex contributors. We offer a line of composite Forex feeds for a range of currency pairs, emphasizing the feed's quality and methodological transparency. 
The Technical Analyst Awards are the only awards devoted to technical analysis research, data and trading software for the institutional market. Now in its 13th year, The Technical Analyst awards received outstanding responses across the research, software, data, and AI categories. These were subsequently shortlisted to around 90 finalists, comprising leading investment banks, software companies, and research houses.
Full details can be found on the website – Finalists & Winners.