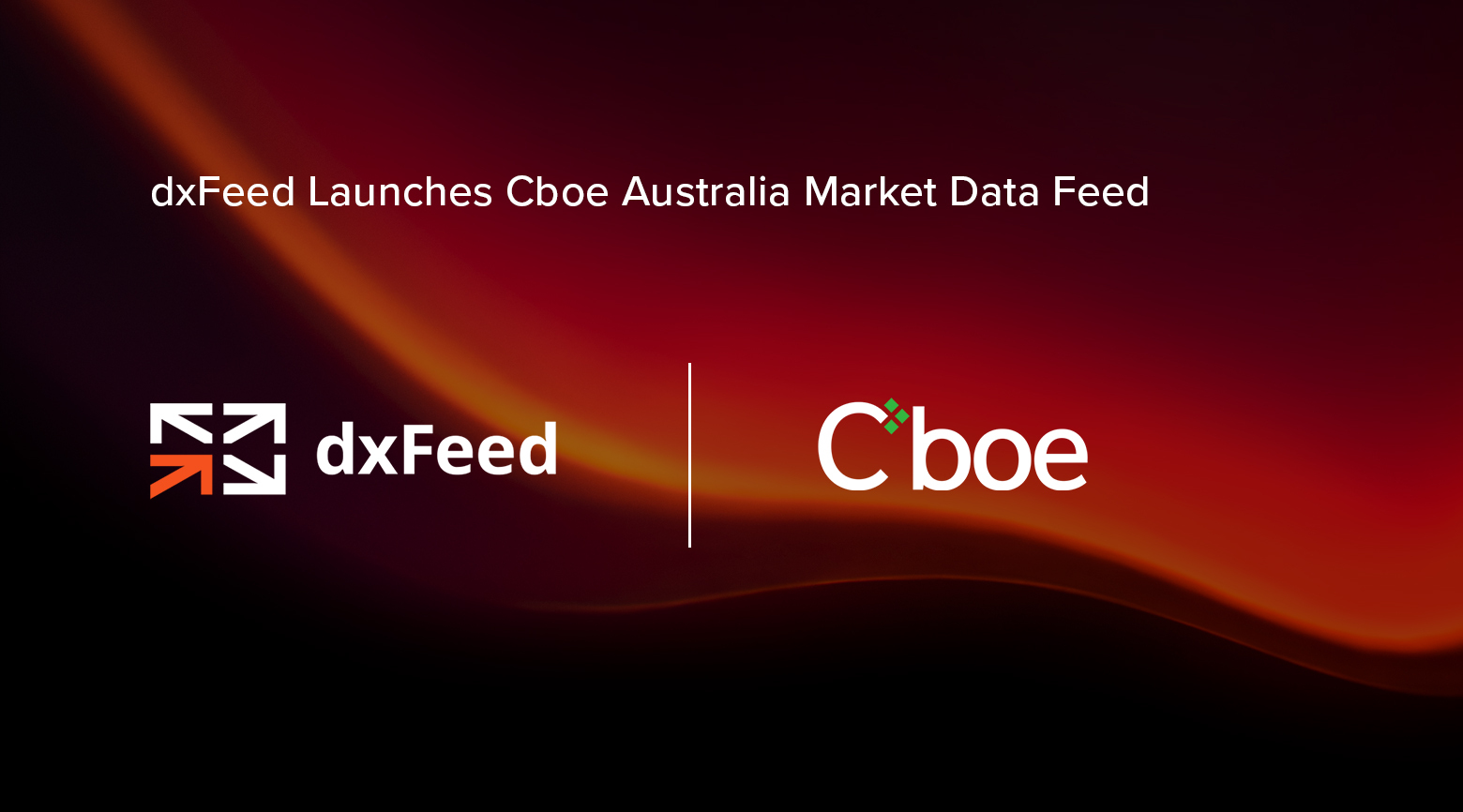 dxFeed launched Cboe Australia Market Data through its infrastructure. With this launch, the company will enable a wide range of customers worldwide to obtain Australian data in the most favorable conditions.

Australia is a global economy where many international companies operate, attracting worldwide investors. As interest in the Australian and Asian regions grows, this launch is crucial for dxFeed's broader expansion plans. With this new feed, dxFeed will provide its B2B and retail customers access to a new market. dxFeed also plans to actively develop the Asia direction in the coming years by connecting exchanges and providing access to infrastructure for customers in South Korea, Hong Kong, Mainland China, Singapore, and other countries in the region.

"Cboe gives the most favorable conditions for obtaining Australian data. That's why providing access to the Cboe Australia Market Data is a significant milestone for us, and we believe it will provide our clients with valuable insights and opportunities," said Oleg Solodukhin, CEO at dxFeed.

"We're excited to bring robust Cboe Australia Market Data to a wider audience through dxFeed infrastructure," said Cboe's Cathy Clay, EVP, Digital and Data Solutions. "We believe our collaboration will help facilitate greater access to the world's market for investors and traders, and we look forward to working with dxFeed to continue enhancing their offerings."

The partnership with Cboe Australia, a Cboe Global Markets company, is a significant milestone for dxFeed, as the company continues to expand its global footprint and enhance its data offerings to worldwide customers.

Cboe Australia's cash equities platform executes nearly $6b in trades daily with more than 20% market share of the Australian equities market. Market Data feeds from Cboe Australia provide a significant view into the Australian equities market.

Cboe Global Markets (Cboe: CBOE), the world's leading derivatives and securities exchange network, delivers cutting-edge trading, clearing and investment solutions to people around the world. Cboe provides trading solutions and products in multiple asset classes, including equities, derivatives, FX, and digital assets, across North America, Europe and Asia Pacific. Above all, Cboe is committed to building a trusted, inclusive global marketplace that enables people to pursue a sustainable financial future. To learn more about the Exchange for the World Stage, visit www.cboe.com.

Related News