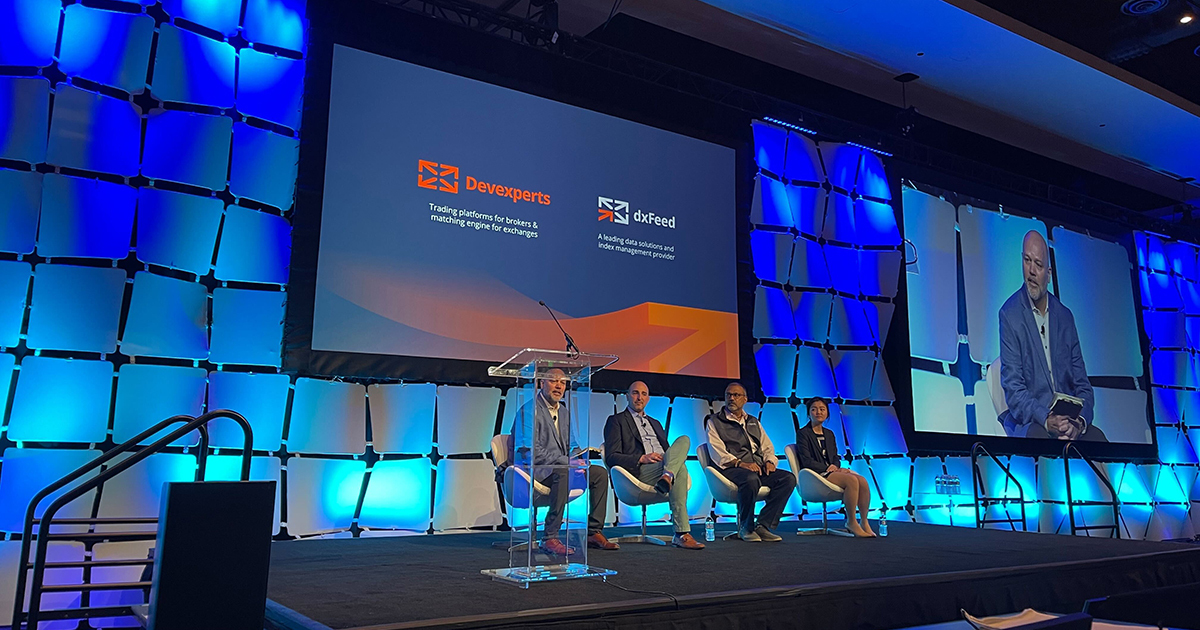 Antonio Goncalves, Board Advisor and SVP of the Americas at dxFeed and Devexperts, revealed some details about dxFeed's AI news engine today during his speech on the "Today's Trends in Retail" panel at the Options Industry Conference.

dxFeed's AI news engine can generate valuable summaries on the fly, customized to fit the specific needs of individual users. By analyzing market conditions, changes in fundamentals, and news streams, the engine provides predictive summaries that help traders make informed decisions. This has the potential to transform the way we consume financial news and data, providing accurate, relevant, and timely summaries in real-time.

Do you want to know some more secret details about how dxFeed's AI-powered engine on top of knowledge graphs, built on news streams, fundamentals, and market data, combined with the dxFeed Market Scanner stack, can help you uncover valuable insights and make data-driven decisions in real-time?
Don't hesitate to contact our management team –  Oleg Solodukhin, Michael Babushkin, Antonio Goncalves – at the upcoming conference.


Related News